3 tags
why, of course!
Yes. That was definitely me. Driving my humvee in my Class A uniform, kevlar and all. That's what happens when you have a class A inspection and other duties to accomplish with time constraints. On the bright side, I got everything I needed to get done today, done.
2 tags
3 tags
4 tags
"Security is most definitely a superstition. It does not exist in nature, nor do..."
– Helen Keller
5 tags
last for all time
"If I had words to sing a day for you, I'd sing a morning golden and true. I would make this day last for all time, Then fill the night deep with moonshine. "
3 tags
4 tags
"Every warrior hopes a good death will find him."
– One Stab, from the film Legends of the Fall
4 tags
Early Morning Wisdom.
"What happens when you quit? You get to live. But what happens to those with the warrior spirit inside them, who keep going and never quit? They might die, but it's a good death. They will be remembered." Usually when our 1SG gets philosophical we all zone out, but this one during our PT run this morning everyone actually listened to.
3 tags
I haven't been on my tumblr for almost a year. but my bf is on leave for two weeks so that leaves me with a lot more time on my hands. expect some good posts. not really.
2 tags
don't catch that 'small heart' syndrome. run...
"It is an interesting biological fact that all of us have in our veins the exact..."
– Rank & File:  
4 tags
"How much wood would a wood chuck chuck if a wood chuck could chuck wood? -NOT ENOUGH TO GET TO EGLIN, BITCH!!!" oh my friends are so funny.
3 tags
Staff Sergeant: "Are you sleeping on duty, private?!" Me: "No sergeant. A bug flew in my eye and I was suffocating it." Staff Sergeant: [walks away] "I can't even…"
2 tags
"Women have got to make the world safe for men since men have made it so darned..."
– Lady Nancy Astor
3 tags
3 tags
Dancing: a momentary release from the external terrors of existence
2 tags
"In time we hate that which we often fear."
– William Shakespeare
4 tags
major excitement! I am watching a bald eagle's nest cam live at http://www.alcoa.com/locations/usa_davenport/en/info_page/eaglecam.asp
3 tags
"The wind and the waves are always on the side of the ablest navigators."
– Edward Gibbon
2 tags
something overheard today: "Hey, hold your weapon at the low-ready! Who do you think you are, Rambo?"
I have always loved this song, and I'm not...
"Do you want to know who you are? Don't ask. Act! Action will delineate and..."
– Thomas Jefferson
4 tags
Invictus
Out of the night that covers me, Black as the Pit from pole to pole, I thank whatever gods may be for my unconquerable soul. In the fell clutch of circumstance I have not winced nor cried aloud. Under the bludgeonings of chance My head is bloody but unbowed. Beyond this place of wrath and tears Looms but the Horror of the shade, And yet the menace of the years Finds, and shall find,...
well I'll be darned
something I recently overheard: Person #1: "God damn it!!" Person #2: "God's last name isn't 'damn it'."
super stealth
At final formation, I asked my platoon leader if I could get away with low-crawling my way out of the formation back to the barracks without anybody noticing. He told me it was worth a try. I just picked the wrong day to sneak away…it was raining and now my uniform is soaked. And I didn't get far before my comrades saw me inching my way on the ground away from the rest of the company....
"I realized that If I had to choose, I would rather have birds than airplanes."
– Charles Lindbergh think about it
I don't really like Sunday nights, because they always come before Monday mornings. They mean that the weekend is over, and a long week of waking up early and working long hours is ahead.
"I have learned over the years that when one's mind is made up, this..."
– Rosa Parks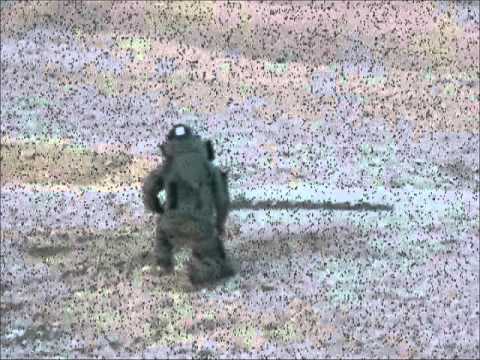 the comeback kid
guess who is back in business for the time being in my sorry attempt at blogging? me. Finally got internet in this place (that is worse than prison). Time for the shenanigans to start. Let's see..how long has it been since I last logged on? Late August?